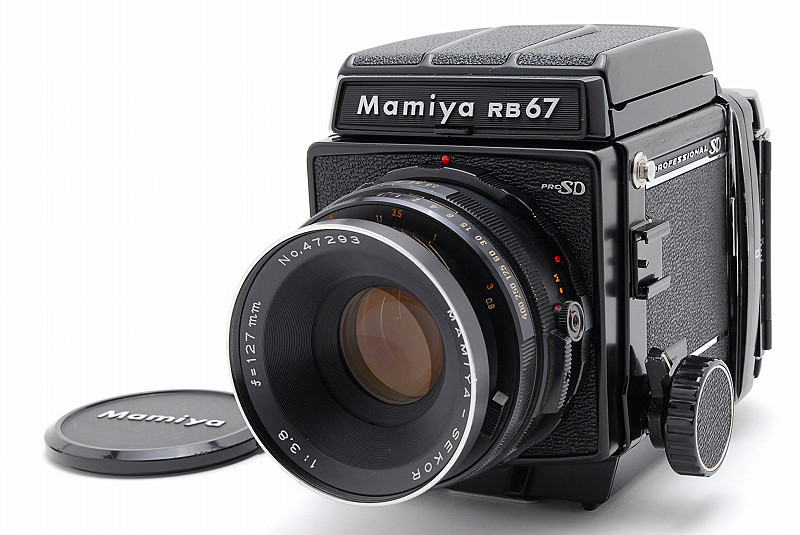 I thought I had pretty well settled down in regards to the gear I thought I needed (or wanted). But that's apparently not the case. I bought a new (to me) medium format camera, a Mamiya RB67 Pro SD. I love medium format photography. My Rolleiflex 2.8f is my favorite camera. The only downsides with the Rollei, if it's really one at all, is that it only shoots a square format. While I do really like shooting 6x6cm there are situations when I'd like to have a more traditional frame. I could crop but the 6×7 frame in the Mamiya will give me a nice option. I also liked the ability to change out the film back on the Mamiya so I can mix black and white with color. I also didn't want to spend a lot on another camera that I really don't need. While I considered the Hasselblad, the relatively cheap price for a Mamiya made it very attractive. Of course the downside to the Mamiya is the bulky size and weight. On a positive note, it's all mechanical and known for it's reliability. It's not referred to as the beast for nothing. I don't anticipate long and arduous hikes with it. It'll be a camera to bring along riding in my truck on my road trips. I think it will fit the bill nicely.
I have a couple of planned uses for it right away. Later in February, I'm going to shoot engagement photographs for my son and his fiancee. This is really new territory for me but I'm excited for the challenge. I'm going to take along the Rollei, Mamiya and probably my Leica MP. Engagements and weddings aren't my thing but you never know! Seriously though, I plan to use the Mamiya for landscapes and seascapes for the most part. Mounted on a tripod, I'm looking forward to the big negatives where I might not want to take along my 4×5 large format camera. Or maybe, I'll do both! I think the Mamiya will be a perfect companion to the gear I have now and am looking forward to a long and favorable relationship with it.
Here are some of my first images taken at Blue Sky Reserve in my home town of Poway, California and one in the window light at home.  All of these images are on Kodak Tri-X.
As alway, thanks for reading!